01

Take in the scenery in Tanno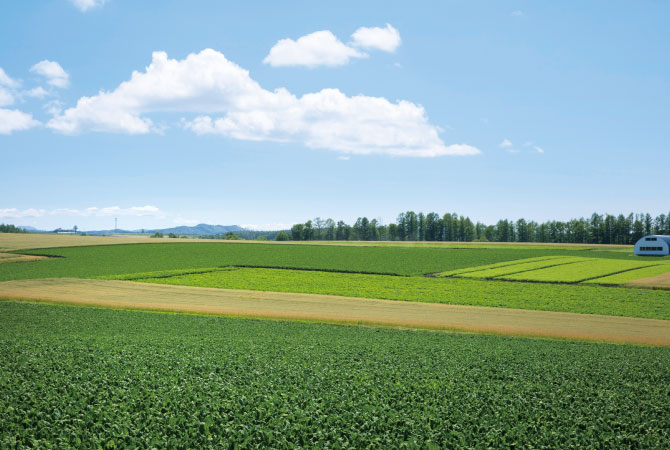 Beautiful landscapes all year through *Do not enter the fields
The hilly fields and farmlands of the Kawamukai and Kyowa areas are known as the "Biei of Kitami", as they resemble the famous patchwork hills of Biei Town in central Hokkaido. The rice fields that stretch out along National Highway 39 create an exquisite view that rivals any art.
02

Northern Arc Resort Ski Slopes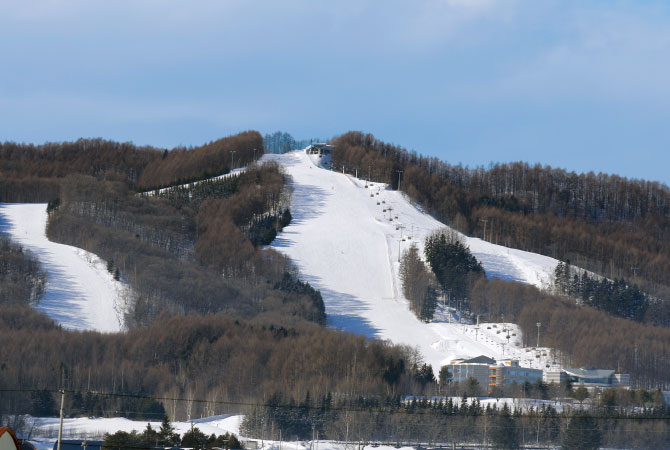 Tanno is one big winter wonderland from mid-December until February, so make the most of the season by skiing, snowboarding, sledding and enjoying all the snowy fun!
Niku 829, Tanno-cho, Kitami City
TEL

0157-56-3399
Open

9:00-17:00
(Nights: Tues., Wed., Fri., Sat. 17:00 - 21:00)
03

Kukka Tanno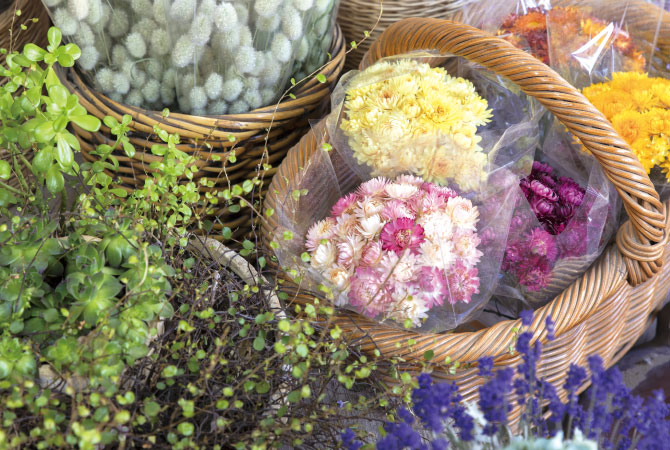 Home-grown
herbal teas and
jams on sale
Over 200 varieties of flowers and herbs are raised here. Although the outlet store is closed during the winter season, the flower garden is open all year through. Seasonal local vegetables are also available.
247 Kawamukai, Tanno-cho, Kitami City
TEL

0157-56-2706(Hana Kobo)
Open

8:30-17:00
Closed

Saturdays and Sundays
04

Hamburger Shop Knuckle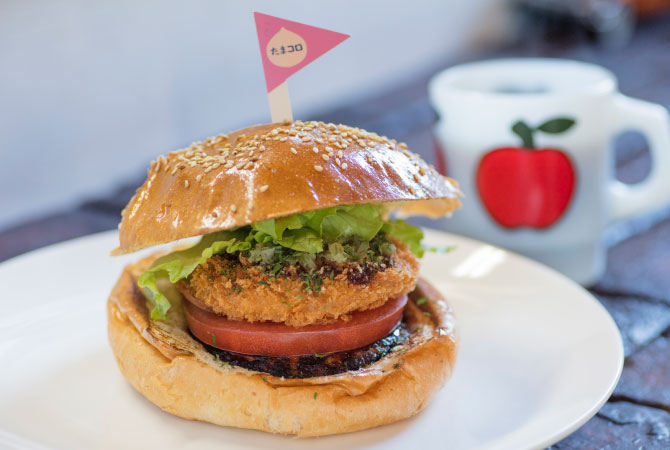 Savory burgers served on light, fluffy buns made with all-natural yeast and topped with farm-fresh vegetables.
Niku 451-9, Tanno-cho, Kitami City
TEL

0157-56-2639
Open

11:00-20:00(L.O.19:30)
Closed

Mondays(Tuesday if Monday is a public holiday),3rd Sunday of the month.
05

Tanno Hot Springs Nonta-no-Yu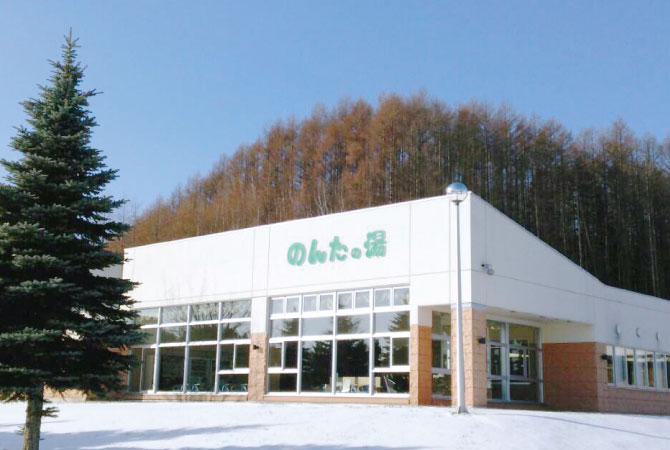 You're welcome
to come by
just to shop!
Take a moment for yourself and unwind at Nonta-no-Yu. Relax in the baths, then stop by the shop to pick up some locally made goods.
Niku 792-1, Tanno-cho, Kitami City
TEL

0157-67-6111
Open

10:00-22:00
Closed

Fridays
06

Tobu East Mall, Tanno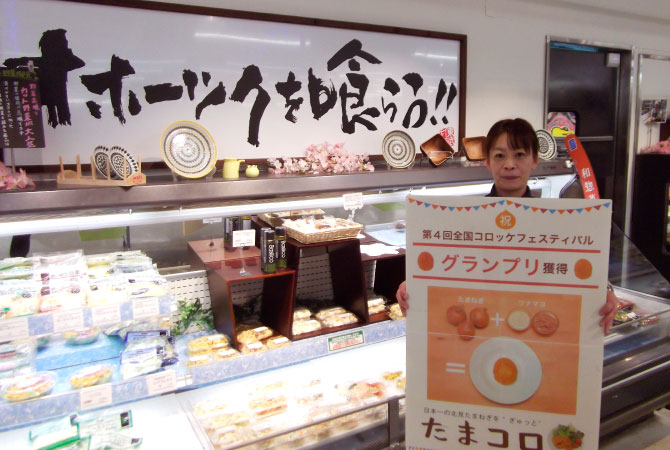 The huge sales floor features a vast array of Kitami-made items, local sake, Tanno produce and even an area devoted to Hokkaido souvenirs.
Sanku 572-1, Tanno-cho, Kitami City
TEL

0157-56-4147
Open

Shopping Center: 8:30-22:30
Specialty Store Area: 9:00-21:00
*Business hours vary throughout the center
07

Yakiniku-ya, Tanno Store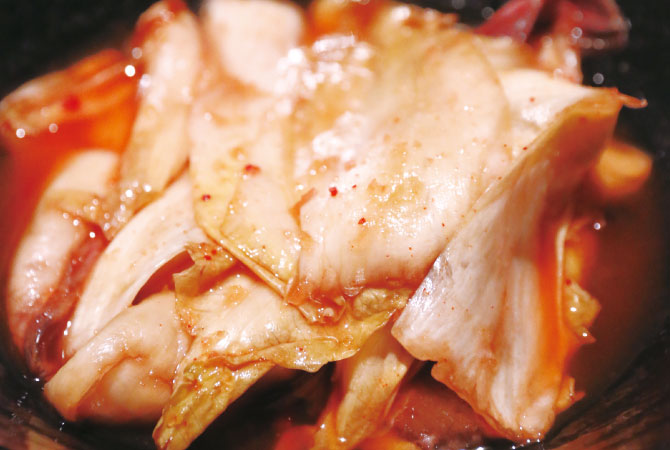 Kitami ingredients delivered straight from local farms are used to make memorable cuisine, such as the Chicory Kimchi.
Sanku 438-2, Tanno-cho, Kitami City
TEL

0157-56-4129
Open

17:00-23:00
Open

7 days a week except on some holidays
The Best Places to Eat !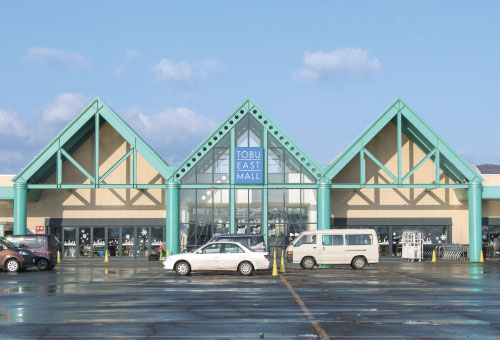 Tobu East Mall, Tanno
Enjoy the convenience of free Wi-Fi on tablets set up throughout the spacious food court, and choose from a carefully selected array of produce, meats, fresh fish, and products of every kind.
Sanku 572-1, Tanno-cho, Kitami City
TEL

0157-56-4147
Open

Varies by store 8:30-22:30
Shopping Center 9:00-21:00
*Business hours vary throughout the center