01

Gallery Kinoeki Hokuyo Wood Co., Ltd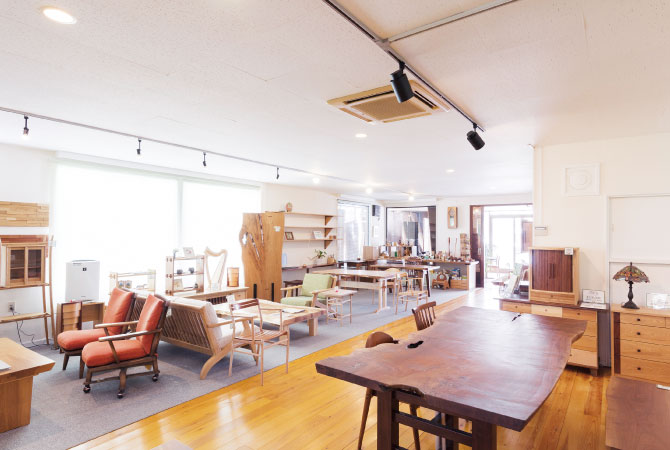 Here you can find one-of-a-kind home furnishings made with Hokkaido-grown hardwood. The undeniable coziness of these pieces makes it worth the trip, even if only to window shop.
42 Ainonai-cho, Kitami City
TEL

0157-37-2131
Open

10:00〜17:00
(Sundays and holidays: 11:00 - 17:00)
Closed

O-bon and New Year's holidays(may also close on a few other occasions)
02

Koyu Seikatsu Ltd.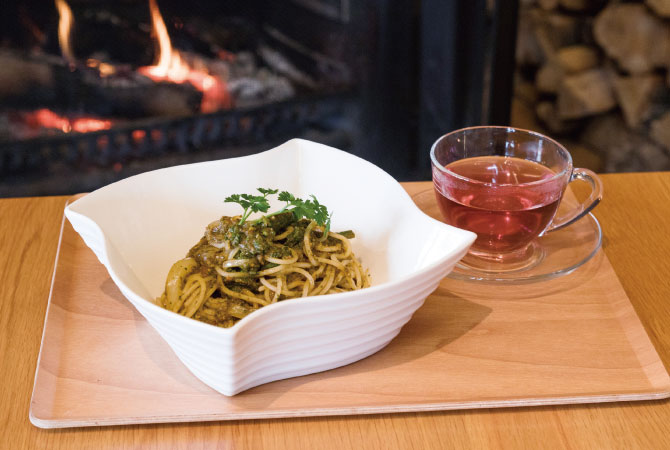 This privately-run farm produces all organic naturally-grown vegetables which they serve at their own cafe on-site. The food pairs wonderfully with their herbal tea made with hand-picked herbs!
14-3 Kashiwagi, Kitami City
TEL

0157-66-1201
Open

10:00-18:00
Closed

Wednesdays, Dec. 29 - Jan. 4
Organic Veg Café Hanon
Open weekends (weekdays by reservation)
Open: 11:00-17:00(L.O.16:30)
03

Krishna, Kitami Flagship Store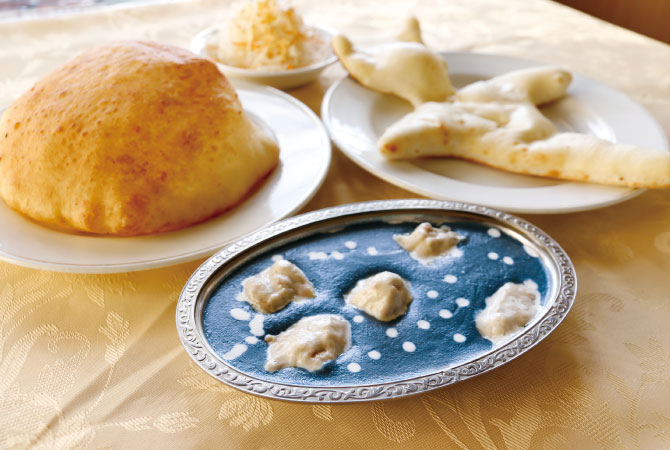 The stunning blue
is a combination of
natural herbs
and spices!
An Indian restaurant that uses Kitami's famous onions and other Okhotsk-grown ingredients. Be sure to try the bright blue Okhotsk Ice Drift Curry and the Krishna-style naan bread!
2-chome 36-4, Higashi Miwa, Kitami City
TEL

0157-22-5078
Open

11:00-22:00
Open

every day
04

Pierson Memorial House (Hokkaido Heritage Site)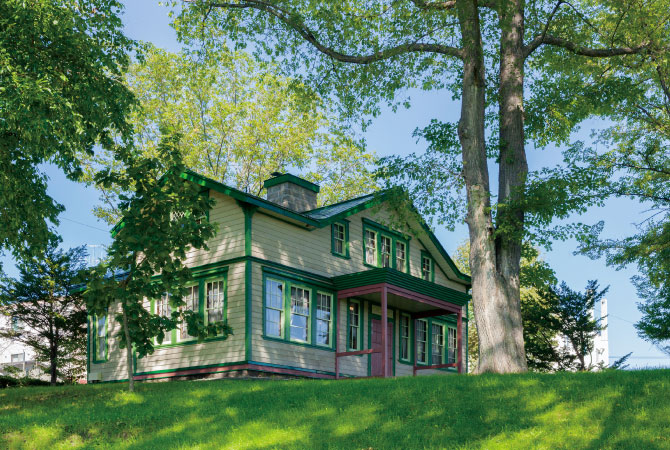 Once home to George and Ida Pierson, who came to Kitami as Christian missionaries, this historically significant home was designed by William Merrell Vorris.
7-chome 4-28, Saiwai-cho, Kitami City
TEL

0157-23-2546
Open

9:30-16:30
Closed

Mondays, the day after public holidays, Dec. 30 - Jan. 6
05

Okhotsk Bagel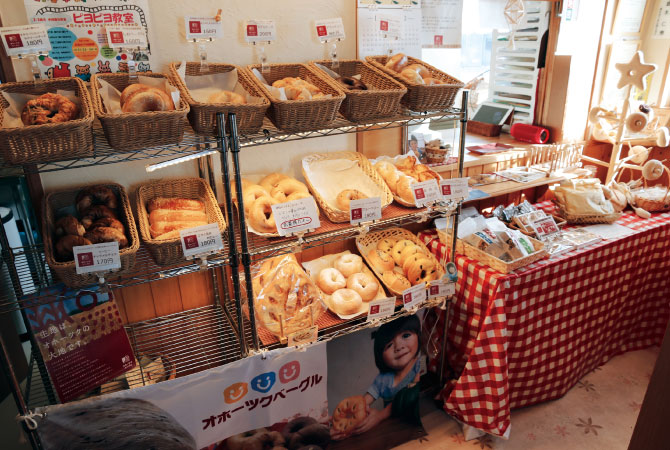 You'll find bagels, Karinto sweets, and mini bagels made with Okhotsk wheat and locally produced seasonal ingredients. This Kitami take on a Western favorite makes a great souvenir!
1-chome 4-28 Izumi-cho, Kitami City
TEL

0157-25-2154
Open

10:00-14:30
Closed

Sundays and Mondays
06

Kitami Mint Memorial Museum, Mint Distillery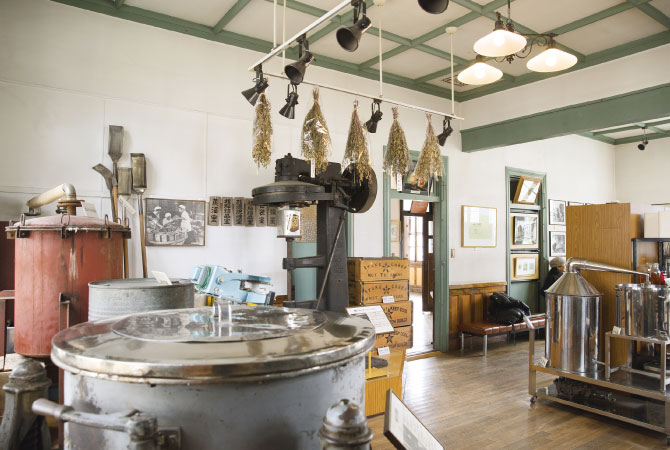 Learn the history of the location responsible for 70% of the world's peppermint production and watch a mint distilling demonstration while the scent of Kitami-grown peppermint fills the air!
1-chome 7-8, Minami Naka-machi, Kitami City
TEL

0157-23-6200
Open

9:00-17:00 (May - Oct.)
9:30-16:30 (Nov. - Apr.)
Closed

Mondays, the day after public holidays,
Dec. 30 - Jan. 6
07

Dinner in Downtown Kitami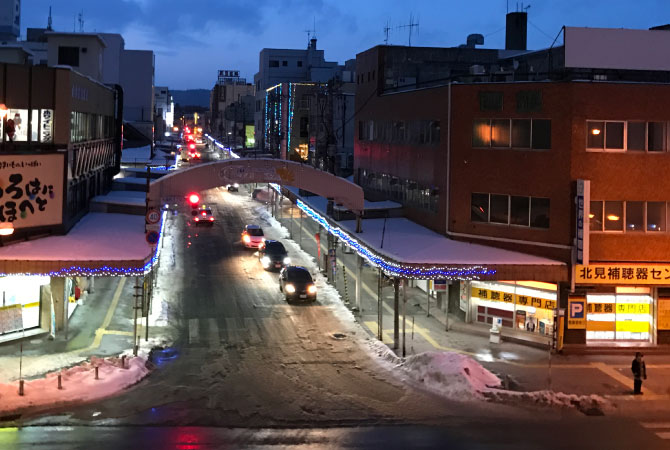 There are a wide variety of restaurants featuring all kinds of local cuisine in downtown Kitami. Check out our website or the links in this pamphlet for more information!
The Best Places to Eat !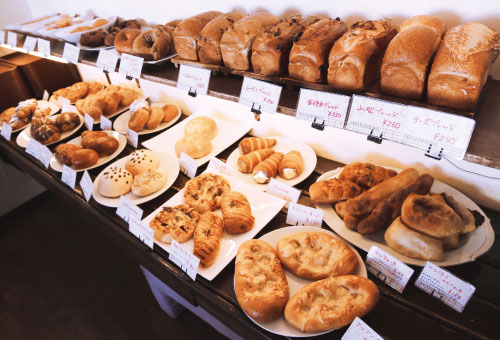 Bakery & Café LOAF
A café selling home-made bread using dough created through a special low temperature, slow fermentation process. You can also enjoy a range of western fare produced from locally sourced ingredients such as Kitami's famous onions.
166-29 Koen-cho, Kitami City
TEL

0157-22-8772
Open

10:00-18:00
Closed

Tuesdays